Driving Down Energy Consumption
One of the best ways to lower your total energy spend and reduce exposure to energy-pricing volatility is by making your facilities more energy efficient. Every company, big or small, can benefit from an efficient facility. For example, insulating a building to reduce its dependence on heating and cooling to maintain a comfortable work environment. Improved building efficiency is in high demand because it results in reducing operating costs and energy costs, and increases overall reliability and resiliency.
Across the country, utilities have hundreds of millions in incentive dollars they are looking to pay out to businesses for completing approved lighting and mechanical retrofits and energy management systems implementations. Even small business owners without million dollar budgets can make small, simple changes to improve their energy efficiency. Additional benefits include a better work environment, improved indoor air quality, reduced noise pollution, and more. Ultimately, these benefits may end up being just as much of an improvement as the cost related benefits of energy efficiency.
Today's utility incentives can dramatically lower your efficiency project costs and significantly increase your return on investment. At Balanced Rock Energy we team with leaders in energy efficiency services that know the incentives landscape and how to navigate it; have experience planning and executing energy efficiency projects on time and on budget; and will work with you every step of the way in a highly skilled and professional manner.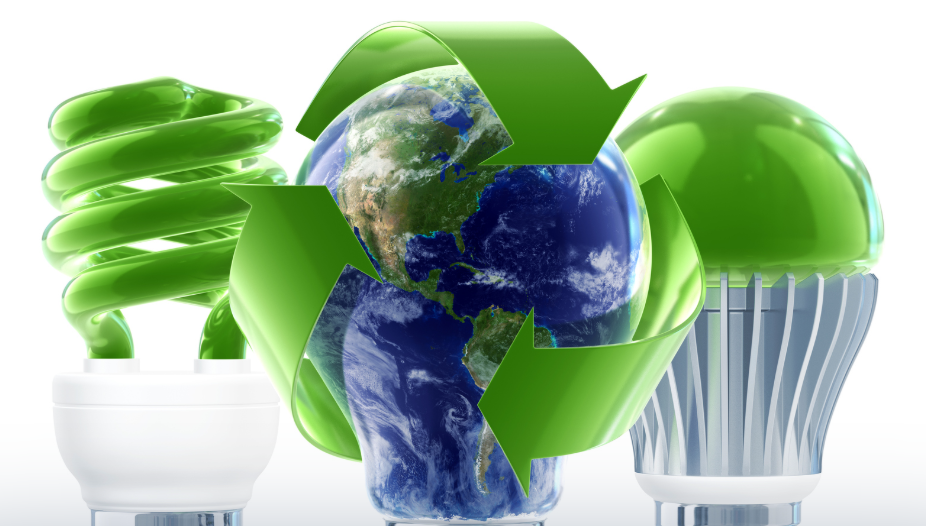 Lighting and mechanical systems account for 80 percent of energy consumption in commercial buildings, and we've seen the difference retrofits and advanced technologies can make. When done well, energy efficiency initiatives can drive down energy consumption by 10-40 percent and energy-related costs by up to 30 percent.
Energy efficiency is also a great way to increase your organization's visibility when it comes to customer acquisition. Nowadays consumers are paying much more attention to the impact companies, organizations, and corporations are having on the environment. More eco-friendly businesses, or ones who are associated with being more environmentally responsible, tend to garner more consumers and employees than businesses that don't follow the same practices. Some energy efficient companies are even receiving free publicity and recognition from magazines and other publications for their efforts. Newsweek published an annual ranking of which companies are the most eco-friendly based on "corporate sustainability and environmental impact."
That's where Balanced Rock Energy comes in. With our network of experienced energy-efficiency partners, we're committed to delivering you the expertise and professionalism of the largest energy service companies with the personal touch of a small business that values and is accountable to every one of its customers. As part of this process, we will evaluate client lighting and mechanical energy use, develop efficiency strategies, negotiate utility rebates, and execute energy conservation measures with an attractive ROI.
At Balanced Rock Energy, we provide energy-efficiency services as an integral part of our comprehensive energy management offering.
Join Our Market Intelligence Distribution List